Arturia Prophet Synthesizer presets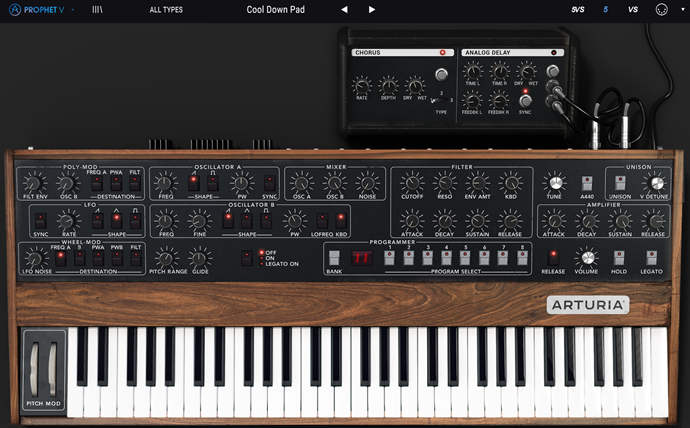 Arturia V Collection vintage synth plugin
Arturia V Collection software vintage synth
Prophet 5 is one of the most famous analog synthesizer models over time. A very capable Arturia V Collection synthesizer that can do fat and lush sounds know for is fat unison mode.
The Arturia V Collection Prophet V synth is a low CPU usage model of Prophet 5 that sounds ok.
The CPU usage is a lot less than the u-HE Repro version of the Synth.
The Arturia version also has Prophet VS build in and some simple effects like chorus and delay.
This is a great synth for modern old synth music like the Blade Runner and Stranger Things themes.
Famous bands and producers that use/used this synth:
New Order
John Carpenter
Depeche Mode
Duran Duran
Pet Shop Boys
Vangelis
Kraftwerk
Pink Floyd
Check out our presets below
Products
---