How to install preset bundles for your synths
How to install 3. party plugin presets for different instrument plugins
Managing plugin libraries and directories for your instruments. Where should you save 3. party presets for your favorite synthesizers and instruments?
When you install a new plugin instrument a good practice is to have a strategy for new presets. Either use the default strategy or create your own destination.
Here is a list of file management solutions for your synthesizers Preset folders and Content location.
Digital Audio Workstations
What Digital Audio Workstations do you use?
User-created folders
Here is a sample of 2 different created folders. Solid naming and arrangement is important.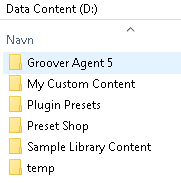 Sample library folder on disk D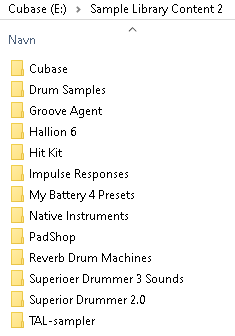 Sample library content on disk E
V Collection plugins - Arturia presets content location
V Collection has its presets store in C:\ProgramData\Arturia\Presets\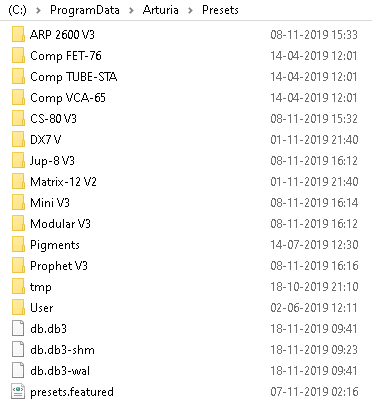 V Collection presets are stored together
Pigments presets are then stored in location C:\ProgramData\Arturia\Presets\Pigments\
The user folder contains a folder for each 3. party preset Bank.


Pigments preset location
You can create folders in the user folder and the folder names will then be the Bank names in V Collection synths and Pigments (All Arturias plugins that use the V3 host system)
Serum presets location
Xfer Serum has a simple file-based content location system only relying on filesystem and folders.
This makes it easy and straight forward.
On windows, the presets are stored in OS drive \Documents\Xfer\Serum Presets\Presets and user-folder is made for the users Serum Sounds/Custom presets but since it is purely file-based you can create any folder under presets.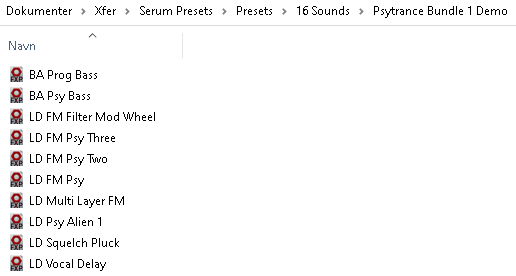 Serum content location. Xfer Serum presets system is simple and easy
The sound category of a Serum patch is derived from the first 2 or 3 letters in the presets name/filename
BA = Bass
FX = Effects
LD = Leads
HO = Hoover
KY = Keyboard
MID = Midrange
PD = Pads
PL = Plucked
PR = Percussion
SAW = Satooth
SQ = Sequence
SY = Synth
Izotope Inc Iris 2 Patches folder
Izotope has one synthesizer named Iris 2.
Iris 2 content location
You can set the library settings from the menu "Options". You can create subfolders under the patch folder and Iris 2 will deep search.


Izotope Iris 2 Library patches folder settings.
Iris2 has a file-based preset system that makes it easy to import 3. party Patches and create your own.
To get the Patch library click import Patch



Izotope Iris 2 Patch Import opens the folder


Import Patch opens the folder on the hard disk where the Patchs are installed. You can create your own folder there like the "16 Sounds" folder in the image below.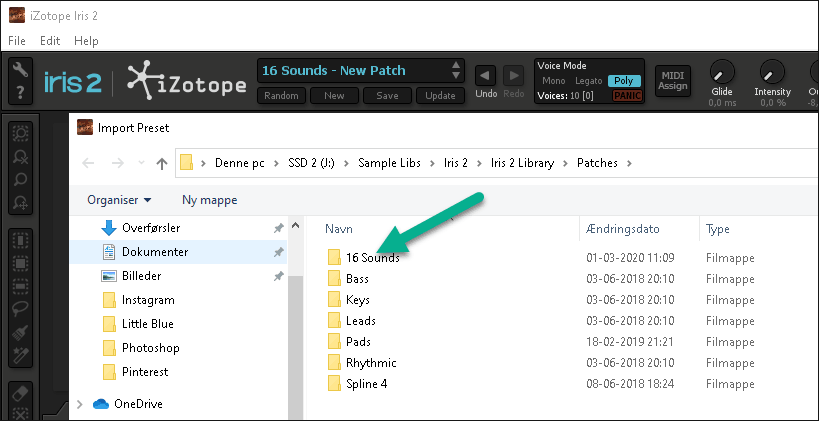 Iris 2 Patch Library Folder
Native Instruments plugins
The later Komplete versions has user content in C:\Users\[User]\Documents\Native Instruments\User Content\ by default.
You can set your own user directories for 3. party- and your own presets.
The preset folder default paths are listed below:
Massive
Massive default library settings is C:\Users\[User]\Native Instruments\Massive\
You can set your own user libraries in the Massive Database from the Options menu.
Click "Add" to add your selected user folder for your presets and click "Rebuild DB".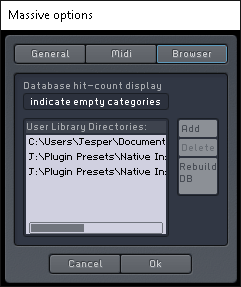 NI Massive Library Directories presets management
FM8
FM8 has its default libraries in C:\Users\[User]\Native Instruments\FM8\
You can create subfolders under the FM8 user folder and FM8 will deep search.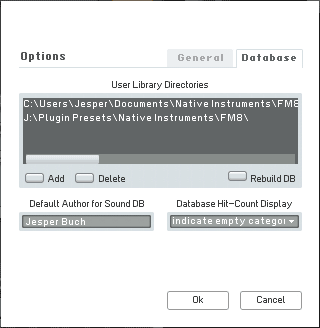 NI FM8 User Library Directories default and custom defined
Spectrasonics
Omnisphere
Omnisphere has a full-blown 3. party preset system design for 3. party developers.
Omnisphere presets installation
Steinberg Cubase
For the Cubase users, Steinberg has a good Library Manager for managing Steinberg libraries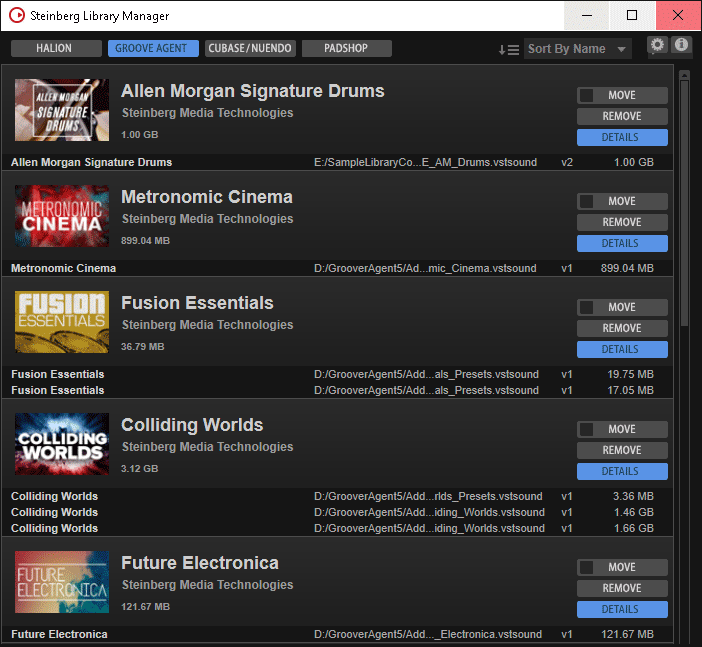 Steinberg Library Manager for managing Steinberg Cubase samples and presets
The Library Manager manages content location for Halion, Groove Agent, Cubase, and Padshop.
You can Move libraries by clicking on the Move button. A good strategy is having "Sample Library Content" and "Sample Library Content 2" on different disks and spread the libraries to different folders. You can always see where the library is by clicking "Details".