Groove Agent drum machine for beat making drum plugin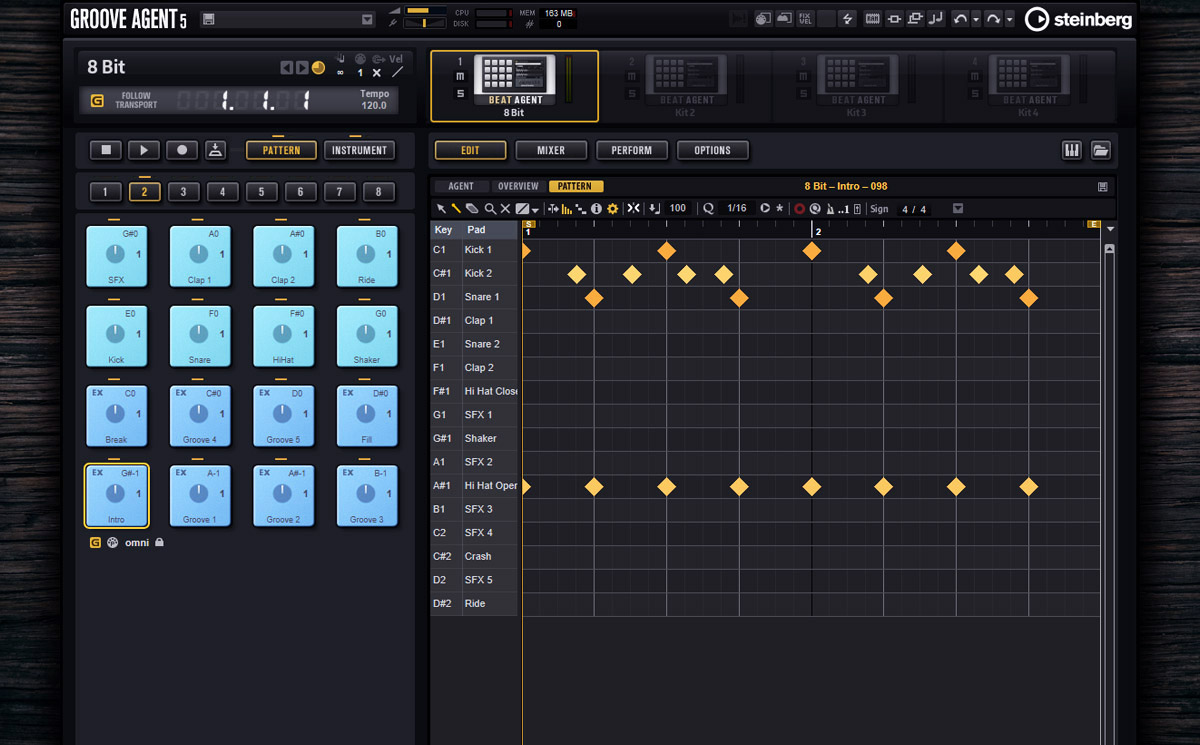 Groove Agent drum machine drum plugin for beat making and grooves
Drum machine
Groove Agent is Steinberg's drum machine beat maker plugin. It is a cell/pad sample-based drum machine made for making beats and drum programming.

We use it a lot with Native Instrument Mashine that has the same pads structure and works as a great frontend for Groove Agent drums and top loops.
Beat making and layering
Groove Agent Drum Machine Expansions are great for making beats and drum layering with other drums. It has lots of tight electronic samples that match some good analog drums nicely.
Some great features are:
Decompose

Splits a sample in tonal and non-tonal content. Great for removing resonance or making drums out of other instruments attack part

Recording samples with threshold feature for fast multi pad recording
Great for top loops
Good pattern system and editor for fast beat making and drum programming
Works great with NI Maschine drum machine
Expansion presets
Check out our Groove Agent Drum Machine Expansions
Hardware controllers for Groove Agent
When it comes to controlling Groove Agent from a midi device Native Instruments Maschine series is excellent and has the same pads layout with octave/page pad banks. 
Groove Agent has separate midi ports for patterns and notes. NI Maschine is good for one to one triggering of patterns live and in the studio for beat making and drum programming.
Products
---
No products availabe at the moment.
We are propably working on some.