Arturia Minimoog - Mini V from V Collection
Arturia Mini V3 Minimoog plugin model D synthesizer - great analog synth from V collection
Arturia plugin
Mini V3 is one of the better Minimoog plugin Model D emulations. It sounds nice and analog.
Minimoog Model D
Minimoog Model D is an old classic analog synth build by Bob Moog.
Mini V is one of the best Arturia synths in their successful V Collection. A Minimoog Model D synth with all its features plus some more.
Mini V3 is built on Arturias host used for all their V3 plugins with windows resize and a solid preset system.
A great synthesizer with an analog feel and sound
The filter section
The synth has 3 oscillators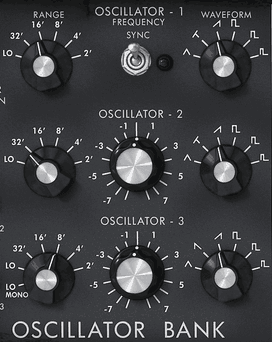 The classic minimoog 3 oscillators
If you are looking for a Minimoog emulation plugin this is a good choice. It feels good, sounds good an has a CPU usage low enough to actually make you use it in your music production.
Products
---
No products availabe at the moment.
We are propably working on some.