Steinberg Padshop granular synthesis pad synth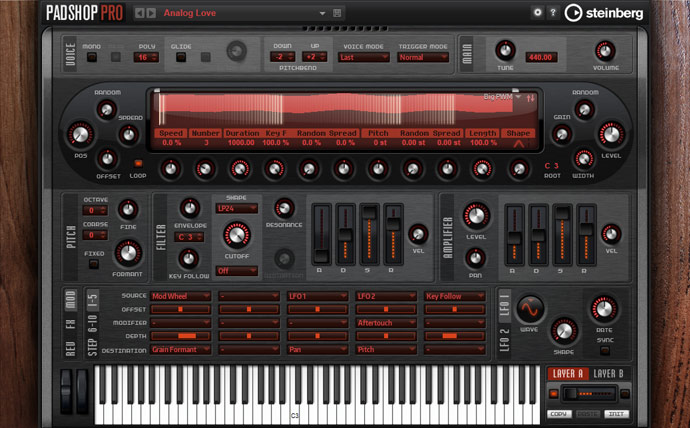 Steinberg Padshop granular synthesis pad synth
Pad synth
Padshop is Steinbergs Granular synthesis pad synth.
Padshop is great for large pads for music production and sound design.
Granular synthesis
Granular synthesis is a synthesis that cuts a sample into grains and playback the grains in different customizable ways. It gives a unique sound that can only be done with Granular synthesis.
Padshop is a great pad synth for all kinds of pads.
Padshop comes in 2 versions. Padshop and Padshop Pro.
Padshop delivered with Cubase
Padshop Pro upgrade version that offers use of custom samples, reverb and eq
Same easy modulation system as Retrolouge 2
Products
---
No products availabe at the moment.
We are propably working on some.