Stylus RMX presets for drums. Beat making plugin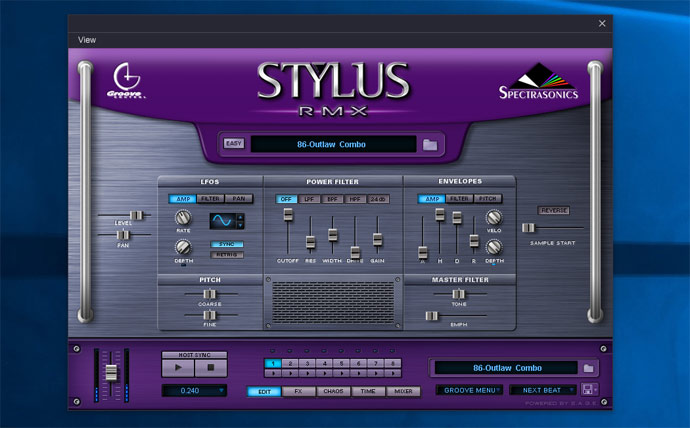 Stylus RMX presets for drums. Beat making plugin
Spectrasonics Stylus RMX Beats
Spectrasonics Stylus RMX is a unique real-time Drum Grooves plugin for making beats. It is great for swing and layering with other beats and top loops. An old but still good VST plugin with a modern sound. It even build-in effects and a chaos section for randomization.
It is built on a unique REX based sample system that can change the tempo without time stretching or pitching samples. It is an old plugin but still great for layering drums mixed with other drum plugins or mic recorded audio.
It has a multi-out system that allows it to be used as one plugin for up to 16 presets/midi channels with each unique output to the DAW.
A great plugin for mixing high passed top loops with drums for impact on the drum bus.
Check out our beat making Stylus RMX presets in the shop and listen to the demos.
Products
---
No products availabe at the moment.
We are propably working on some.