Retrologue 2 Analog Synth presets and patches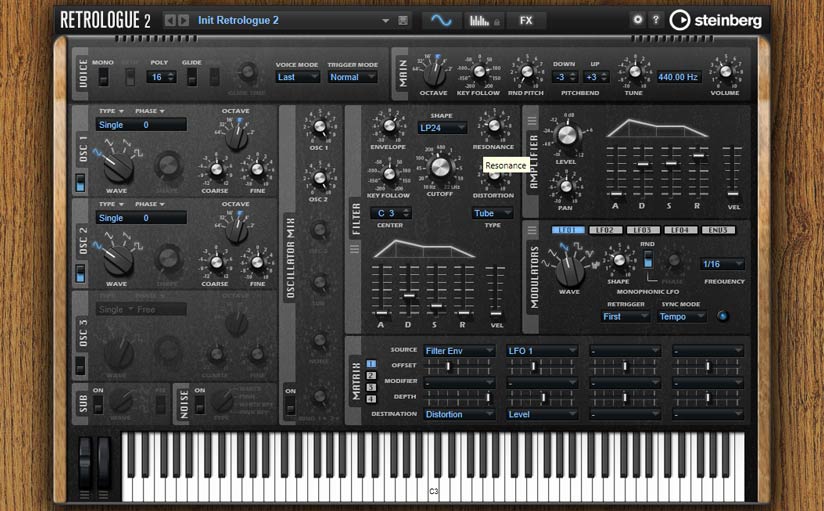 Retrologue 2 Analog Synth presets and patches
Digital virtual analog synth
Retrologue 2 is Steinberg's virtual analog synth emulating an unspecified old synthesizer.
It is delivered with Cubase digital audio workstation.
It has a look and feel of an old analog synth and the oscillators and filters sounds authentic analog.
It sounds nice and has good modulation features.
Cubase is delivered with Retrologue-2, Padshop and some older more or less outdated synths.
Some pros
Great look and feel
Good filter distortion
Same easy modulation system as Padshop and Padshop 2
Low CPU usage
Easy to program presets
Included in Cubase versions
Some Cons
Limited capabilities compared to modern synthesizers like Omnisphere and Pigments but this should rather be compared to the Minimoog Model D, Prophet and other old nondigital designs.
Check out our Retrologue presets and listen to the demos.
Products
---
No products availabe at the moment.
We are propably working on some.