Jesper Buch, 16sounds.com
Massive is still alive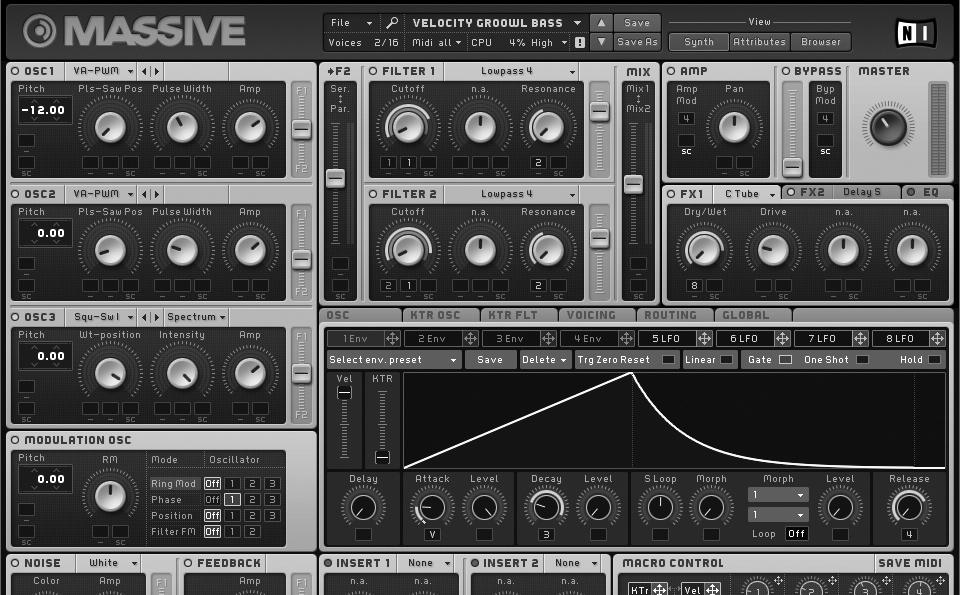 Has the release of Massive X killed the old Massive synthesizer?
Propably not and Massive is one of the most used synthesizers over time. Time will tell if Massive X is getting the same icon status as a marked leading synhesizer but Massive is still alive.
Massive can still do detailed sounds with its wavetables, envelops and LFOs.
If you own Massive do not throw it away! Renew it with presets
Listen to Analog Drift demo tracks
All demo Tracks are made with our preset package "Analog Drift" for Native Instrumets Massive Synth.