|
Jesper Buch
@

16sounds.com
Arturia Pigments v 2.0.1.837 top line synthesizer updated
Today a new Pigments 2.0 update was released. An new version of a great modular synth.
What is new in Pigments 2
Pigments V 2..0.1.837 contains new features and some bug fixes.
New features
Pigments 2.0 presets are now NKS compatible
No more time limit on user samples
Add non-voice-stealing poly mode
Sample engine crossfade has been improved
MPE support has been improved
Micro tuning support has been improved
Some GUI improvments
Bug fixes
Sample loop are now correctly saved

Thanks. That was anoying when you had to redo it after saving.

Parameter smoothing has been imporoved

technically it must be interpolation improvements

Samples too quiet are no longer normalized
Poly aftertouch is working again
Minor bug fixes for function loop
Parameter sources are now reset by the sequencer on each start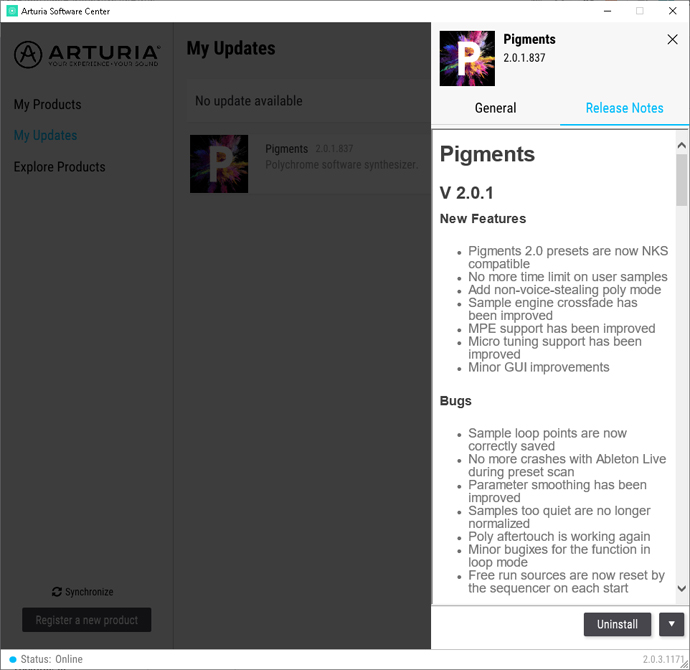 Software Center updates with Arturia Pigments 2 update release notes.