|
Jesper Buch
@

16sounds.com
Massive X synth has been released in June 2019
Massive X is the latest synthesizer from Native Instruments. It is a modern synthesizer with lots of modulation capabilities and more of everything.
New CPU requirements
Massive X requires an AVX compatible CPU, which counts for CPU's from 2011 and on.
The use of AVX seems to strain the CPU less than other new synths. Massive X has good CPU usage for a modern synthesizer.
The Factory sounds
The factory sounds shows some of what it can do but it has potential for much more complex sounds for music production and sound design.

Like with any other soft synth there will be lots of high quality 3. party preset packages for this synth in the future. The down side is that the preset system is not build for 3. party developers. Hopefully an update will fix this. The old massive synth have a better preset system.  
Is it worth a license?
If you have Komplete 12 you got it as part of it and it you do not it will probably be on sale sometimes.
It sounds good and has a lot more complex sonic capabilities compared to the old Massive.
It should probably compete with Arturia Pigments, Omnisphere and other newer synthesizers on the marked.
There was a lot of hype about this synth about a year before the final release and some users are disappointed but it is still a capable synth.
The price is close to Arturia Pigments and a lot less than Omnisphere 2 and the Komplete 12 users got it at no extra cost.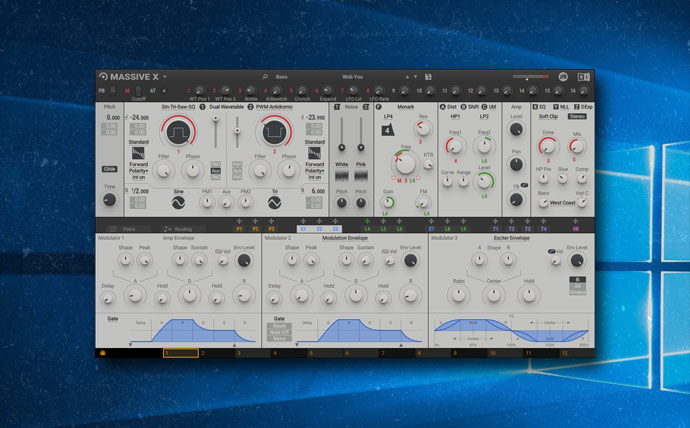 Massive X synthesizer is out
Our verdict
Pros
The AVX requirement makes it CPU efficient
2 Noise generators with lots of modes
Interesting new wavetables
Extensive modulation
Cons
The AVX requirement can be a problem for some potential users
No visible envelopes like on the old Massive
You can not load your own wavetables like Serum and Omnisphere
Underdeveloped preset system
Massive X presets
Check out our Massive X presets for this new synth.