|
Jesper Buch
@

16sounds.com
Updated:
16 different EQ plugins
Today the market for VST eq plugins is saturated and prices have dropped a lot since a company could sell their SSL bundle for over $3000. The marked for new 5 band equalizers is practically gone.
The number of DAW users is higher than ever but that also goes for the number of developers bursting out products. 
The value of music has fallen and so has the music production gear used to make it.
Emulating old analog hardware has been popular and is probably still selling. 
This article is about software equalizers and we take a look at 16 of them grouped by following styles
Solid State Logic

SSL Native tools based on the famous large console from the late '80s and forward

Neve 

The fat analog op amp sound from the '70s will always be modern

Pultec

An all-valve design with cut and boost on the same bands for different curves

Modern

Clean digital software rewriting the take on a user-friendly plugin with a good sound
SSL style
SSL like equalizers are equalizers emulating analog equalizers from the 80's console.
SSL Native Channelstrip V6
Metric Halo Channelstrip 3
Waves 4000
Native Instruments Solid Series
Neve style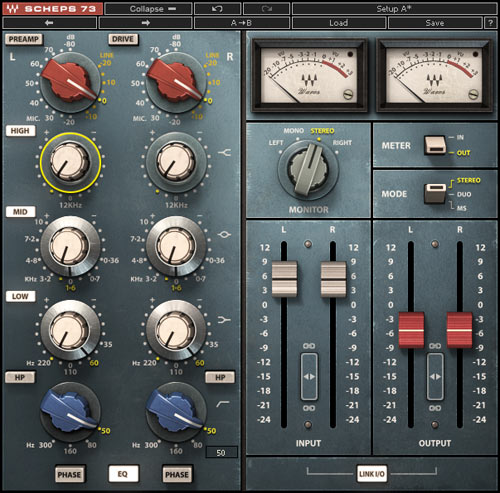 A series of equalizers emulating some of the classic designs by Rupert Neve
Scheps 73
VEQ4
Stillwell Audio 1973
Modern digital style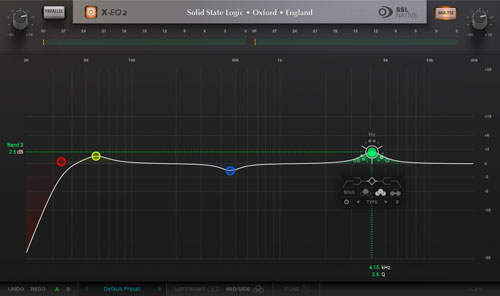 Modern digital equalizers developed with optimized GUI and multiple bands.
Izotope Inc EQs
SSL X-EQ
Fabfilter eqs 
Pultec style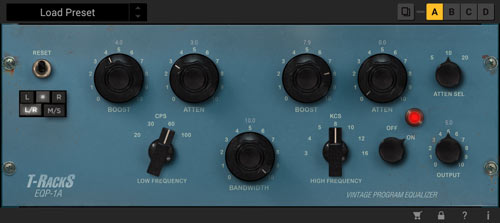 An old analog Valve based design giving unique features and sound 
IK Multimedia EQP 1A
Nomadfactory AS Pulse
the plugins
Modern eqs with no emulation
Moderne digital plugins that do not try to sound like any old gear has the highest versatility and best GUI options compared to the more or less faithful emulations. Companies like Izotope Inc and SSL have good modern equalizers with a user-friendly GUI.
Fabfilter Pro Q 2 and 3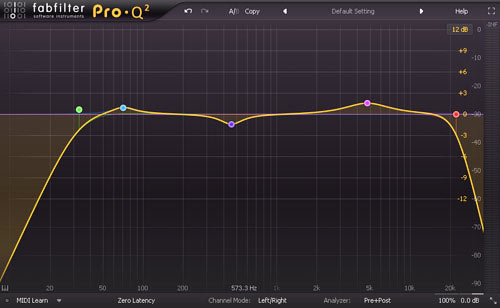 This has become very popular for its interface and features. Clearly an inspiration for other developers.
Multiband up to 24 bands
Mouse scroll Wheel features
Single-band listen mode
New and clever GUI
Izoptope inc Neutron (version 2 and 3)

Izotopes extensive channel strips with multiple bands 
The plugin is known for its new technology masking feature that connects instances in a network where you can see analysis from other instances as information.
SSL X-EQ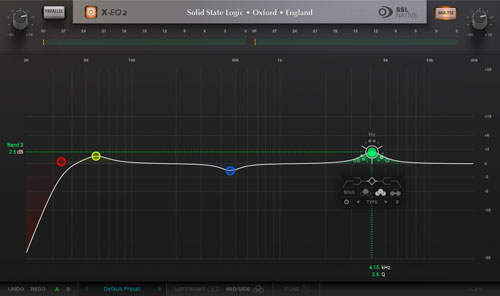 SSL X-EQ and SSL X-EQ2 is a modern multiband plugin like the Fabfilters. High-quality processing with an SSL sound.
The new Version 2 has a unique band parameter pop-up controller where you easily control most band parameters.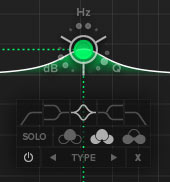 SSL X-EQ 2 has a small but well laid out gui and icons pop-up
Cubase Frequency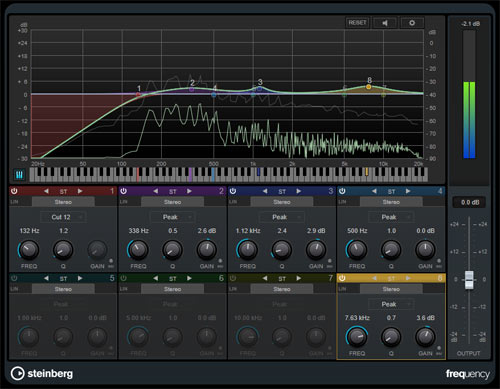 Frequency is a good versatile equalizer plugin build into Cubase DAW from version 10 Professional.
This is actually all you need in Cubase 
8 bands

Stereo and MS
Linear option
Auto listen mode for isolating a band but not quite as elegant as others

Frequency to note on the keyboard
Like a lot of other Steinberg interfaces it is a bit clumsy but the audio processing results are still good
Neve style eqs
This is a classic brand series defined by the selected fixed frequencies and the band widths
Waves VEQ4
Waves VEQ4 is a cpu lightweight plugin with 4 bands emulating old analog gear.
This plugin is suitable for a full mixer setup emulation an all channels analog rack.
Waves Scheps 73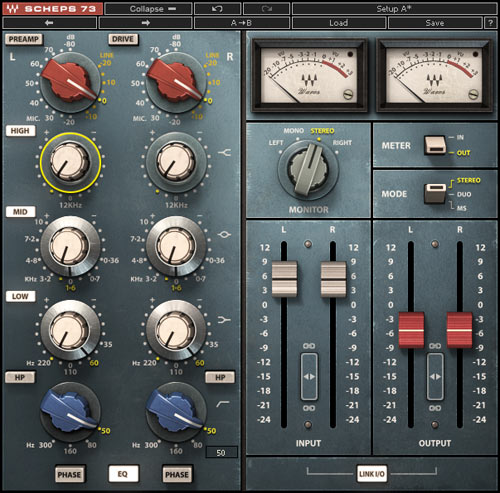 Scheps 73 is a plugin designed with Andrew Scheps. A high quality tool with distinct analog features emulating the original hardware.
A good emulation but a pretty cpu heavy plugin that might need track freeze if used on multi channels. Use it on the important channels.
Waves API 550B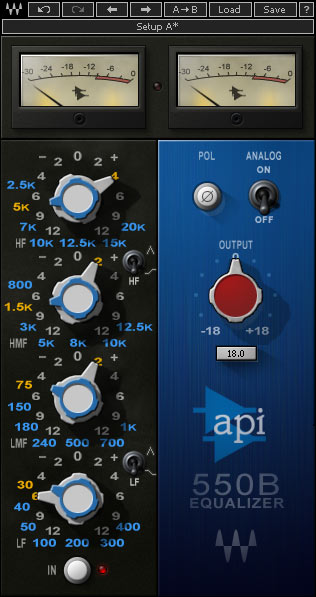 The 550B plugin is a faithfull emulation of the old 500 format discrete 4 band hardware version by API. With overlapping frequencies the 4 bands is very versatile.
An old plugin but it still has a 550B sound and a low cpu usage/latency for a full 48- or 64 channel mixer setup. 
Pultec style eqs
A series of emulated valve equalizers with a unique analog design with cut and boost on the same bands.
IK Multimedia EQP 1A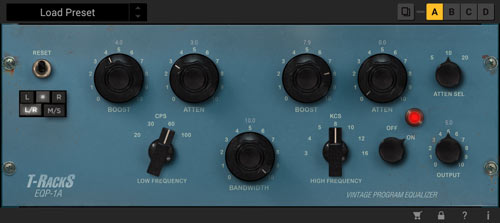 An emulation of a classic valve unit in a different design. It has boost and cut on the same bands the can form musical curves.
It works well for deep bass work. A good plugin for bass drum deep bumps.
Nomad Factory AS Pulse EQ
It sounds fine but the GUI is a little less readable compared to the IK EQP 1A.
SSL style eqs
The SSL is a series of great tools with a certain sound that can do it all
SSL Native Channelstrip V6

SSL Channelstrip V6 is a great plugin that contains an emulation of the channelstrip from 4000 E and G series mixer sections. Sound close to the real console.
Metric Halo Channelstrip 3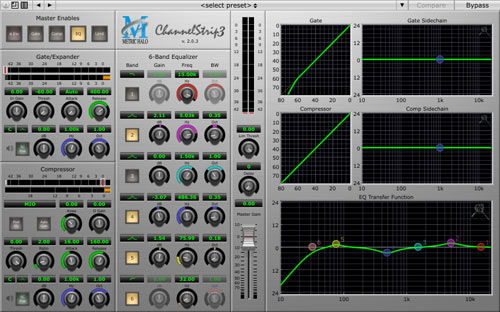 An old but still good channelstrip with a SSL like sound with good performance. One of the most CPU efficient of the plugins mentioned here. 
Waves  SSL 4000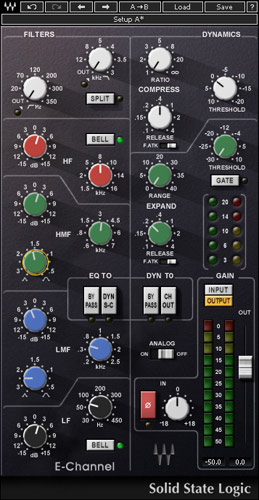 SSL 4000 e was probably the first SSL 4000 emulation done in software. A very cpu lightweight plugin but it has a little latency. The never CLA MixHub has even more of the SSL sound including preamp modeling.
Nomad Analog Studio Rack State EQ


A Nomad Factory version of an analog SSL E strip from the 80´s. The GUI is a bit small but it sounds good. 
No VST3 support.
SSL 4000 Channelstrip E


An old plugin emulation of the SSL 4000 E and G. Very lightweight but also very old and overrun by others but if you already own this one, use it. 
This tool has a bit of latency but very low cpu usage.
Native Instruments Solid EQ

This another bread and butter SSL design from Native Instruments. the GUI is a bit small on a large screen but it has the standard features and easy switch between e and g versions of the design. Zero-latency and a low CPU usage makes this a useful plugin for large projects.
CPU Usage
CPU usage and latency can sometimes be a factor in the process before final mixing. When composing a latency-free setup is much more playable than a setup with latency.
The following image is a screen dump with relative CPU usage comparing 16 equalizers and lower is better.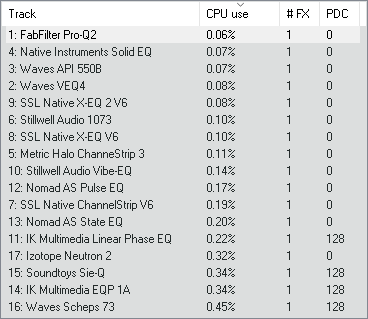 CPU usage and latency metering from Reaper Daw. Equalizers.
# FX is the number of insert VST plugins in the channel. PDC is Plugin Delay Compensation. 
It is good to have a few very CPU lightweight options for composing and other pre-final mixing tasks. According to the CPU usage meter in the image above the Fabfilter equalizer is amazingly low and makes this a no brainer.
When to use what
In a practical reality, most software eqs can solve most tasks but some are better and easier than others. Fixed frequency bands might help the rookies or give a certain character.
There are in fact very few situations where you need to buy a certain plugin.
Plugin selection strategies
Different plugin strategies to go for:
Stay with the build-in DAWs equalizers

All professional audio workstations are made with what you need for professional mixing

Go for what you have
Have at least one plugin in every category in the toolbox
Ignore the analog emulation jungle and use one modern "can do it all" plugin
Whenever you are bored or stuck, buy a new plugin

This is a popular but expensive and emotional strategy. Not exactly advisable but too much is never enough
Conclusion
There is not a plugin mentioned in this article that you should not use. All of them have their use. The newer products are of cause the best in audio quality but also tend to be more most CPU requiring some of the older emulation plugins are still useable.
Other similar articles
For similar articles on different tools check out these: