Jesper Buch, 16sounds.com
Arturia Pigments Quick Review
Pigments is Arturias new synth from 2019.
A mordern version of a hybrid analog vs wavetable synthesizer with extensive modulation.
The interface
The interface is nice. Dark colours and beautyfully designed GUI.
Audio Engines
Pigments has 2 audio engines. An analog with 3 standard oscilators and a wavetable engine with morphing.
Filters
Pigments has 2 filters with 8 selectable types. 

Some of the filter types are used on thiere V Collection synths. SEM, Matrix 12 and Mini is recreations of popular analog filters from classic analog synthesizers.
LFOs
Pigments has 3 LFOs and the state and phase is always visible.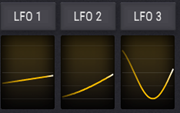 Modulation
The modulation capabilities are extensive and you can alsways see a graphical interpretation of the modulator.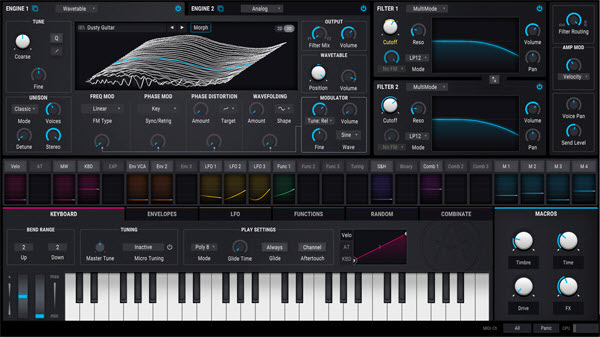 Arturia Pigments Stand Alone version.
A capable synth thats does fat basses, lush keys and epic pads.
CPU usage can be a bit high but not critical like some of the heavy u-He synthesizers.

Pros
Cons